Treading Water in Texas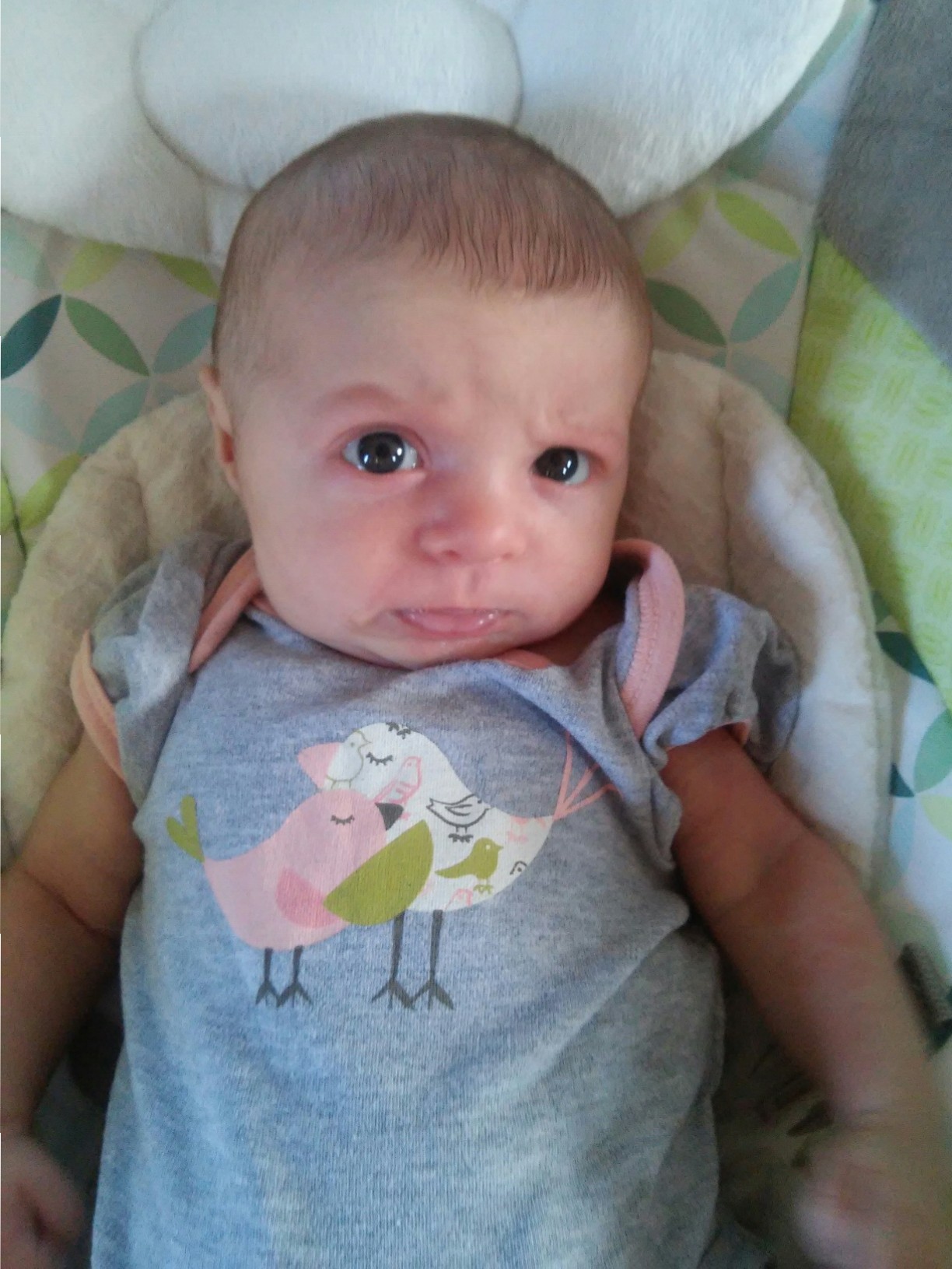 I signed up for Ironman Texas last fall, about a month after finding out that we were expecting Evelyn.  I'm not exactly sure what my motivation to do so was.  It didn't seem likely I would take a Kona spot, given that I was intending to do Ironman Arizona too.  Which meant that if things went according to plan, we would go to Kona again in 2016, keeping to our every other year pattern.
Realistically it probably had a lot to do with feeling like I had put all of the 2014 eggs on Kona (which had still to hatch), and 2011, 2012, and 2013 all went well as a whole with two Ironmans per season – where a subpar race didn't leave the potential for feeling that the whole year was subpar.  Plus with a new baby, I figured it would be a great challenge, which I always enjoy.  After talking about it with Mary, I pulled the trigger.
A little more on the new kiddo.  Other than the few days surrounding Evelyn's birth (+-4 weeks prior to race day), training for IM Texas was smooth and was minimally impacted by the new arrival.  It helped that I took nearly 3 weeks off of work, which coupled with a week of working from home – allowed a very easy transition.  I intentionally cut the last few long rides a bit short – 4 instead of 5 hours, with one 3 hour smash fest – but between consistency, experience, and what Best Bike Split was modeling – I felt as prepared, and was quietly confident in what was going to happen at Texas.  I didn't have to tell myself it was going to be good – I knew it was going to be good.
I started the race in the first row of the rolling start, I had no intention of pushing the swim, though with the day in retrospect – I would go back and spend the effort to gain the 30 seconds or so I needed to get the Roka FOTW award.
After doing my own thing for a little bit, I picked a set of suitable feet and stayed there for the next 50 or so minutes.  Whoever was the owner of those feet had a swim stroke that was perfect for drafting….one of the easiest swims of my life.   I don't know if that is a sign of my swim fitness being really good or if I just picked the right feet.
I spent most of the swim in 3-5th place, always able to see the top two guys just a little ahead, but with my eye on the bigger picture of the day as a whole and wanting to kick some ass – I was patient and just eyed the distance to make sure my tug boat didn't falter relative to them.
The portion of the swim through the canal was really neat in that you could hear the spectators yelling at you, but it was also a lot choppier than the portion in the lake – and it felt like there was a current pulling us back out.
I exited the water with the group I spent the whole swim with – and moved with purpose to get my transition bag, and into the tent I went.  Glasses, helmet, flask – GO (my shoes were already clipped into my bike).  I grabbed my bike from my rack and started heading out of transition and was really stoked to hear them announce that I was the first amateur.  Wire-to-wire was the thought that went through my head.
I hopped on the bike and quickly navigated the first couple turns to get out onto the Woodlands Parkway where I settled into my goal watts.  Unlike Kona last year, I was planning to ride conservative and simply repeat past IM bike watts that resulted in no fade and a solid run.  After a couple minutes I noticed that my helmet strap was coming unstrung – so I stopped – fixed it and was back on my way.
The next 2 hours or so continued like that riding tried and true watts – while doing tried and true nutrition – moving very quickly through the course – the tailwind helped a bit.  At some point a guy in a QT2 kit rolled up and passed me – I resisted the urge to say – I'm feeling good – stick with him, and just stuck to my guns.  Probably a half an hour later I passed him back and was moving deep into the women's pro field.
Around this time we turned into the wind – and suddenly my power was gone.  It felt very similar to what I experienced in Kona last year once the wind kicked up – kind of like I have forgotten how to handle the bike in the wind and keep the watts going.  My last ~50 miles averaged about 10% lower watts than my first ~60 – it wasn't a continual drop – more like a drop over the course of 30 to 40 minutes and then it flattened out for the rest.
I did feel a little bit of stomach issues coming on during the ride too – I won't say much more than that my stomach wasn't acting like a finely tuned machine, but I wasn't feeling completely out of whack.  I just told myself – stick to the plan – it works in training, it's worked in the past….
Towards the tail end of the bike I started to catch a few male pros and I was repassed by the QT2 guy and two other AGers – putting my into T2 as the 4th place amateur.  Overall – I was really happy with my bike split, but disappointed in my watts, how my bike went, and how my ass felt on the bike.  I just could not find the comfort on my saddle that I find in training.  I'm not sure if it's the pad in my Spider, indoors vs. outdoors, or something else – I was just really glad for the bike ride to be done for a multitude of reasons.
But I was extremely happy to roll into T2 and see all of the Agers in front of me – in the tent, or just leaving the tent.  I thought back to my experience at IMCDA in 2012 where I left T2 completely blitzed and barely able to walk – and I ran my second fastest (at the time) IM run.
I had faith that if I stuck to my plan to run very conservatively my fitness would see me through.  Unfortunately, as they say – no plan survives contact with the enemy.  Mile 1 was an extremely relaxed 6:5X mile, followed by a walk in the park of 7:10, and so it went for about 7 miles.  I moved into 3rd AGer around mile 2, and could see both of the guys in front of me depending on the terrain.  They didn't appear to be slowing down, and the easier I tried to run – the more I kept hovering in that 7:10 to 7:15 range.  The heat and humidity did not seem horrendous – which means maybe the Sauna bathing I did had a benefit – so I simply focused on trying to run really easy and not force it, hoping that as the race ground on I would slow a little, but by being able to counter it with extra effort ("suffering") – I would never fall off the cliff.
That went well until somewhere between mile 7 and 8 – where about a minute past the Red Bull aid station, after the second out and back – and probably a good mile to mile and a half until the next aid station – I suddenly had to go number 2 urgently.  The urge was so strong that I for a moment I considered turning around to use the porta john I had just left behind.  After a short bit of internal dialogue I decided that I am sufficiently practiced in butt clenching that I would see if I could make it to the next aid station – worst case scenario I would simply go in my tri-kit – which fortunately was black.
Luck was on my side and I managed to make it to the aid station, I hopped in and my butt was like a firehose for a good 15 seconds – I quickly got out and went back about my business, but my legs were really starting to complain and I accepted that my pacing decision had not been the right choice.
I had not yet been passed by anyone, so I focused on getting the job done and moving purposefully – there is no giving up, no feeling sorry – just problem solving and getting to the finish line as fast as you can – given the realities of the situation.
About 9 miles or so after my first porta potty I had to go *again* – that's a first for me – I have never, ever had to poop twice in a race.
At this point my legs were pretty toast.  In order to keep from giving up, I picked a target – beat your 9:25 from Kona 2012 – if you do that you can at least say that this was your fastest time in hot conditions – so I spent the next six or so miles doing the math on what was required to beat that mark.  Around mile 23 I took a really solid aid station walk break to gather myself for a final push – and during that last push I kept reminding myself that this is only going to be 28 minutes or so – Mary spent all day pushing out Evelyn – you can do this.
I was really glad to see the finish line, and as long as the little victory lap they made us do before we got to cross was – I was really glad to be there and see all the fans and the finishing arch because I knew I had gotten to the finish line, and I had beat that mark I had set as the carrot in the race to keep me moving.
I was happy to find out that I finished fourth in my age group and 30th overall – I think both are a very respectable showing, especially in respect to the field that the race drew both in terms of pros and amateurs.
I am both happy with the race as a whole and feel much better about it than I did about Kona last fall – and I was pretty happy with that race.  I am happy that I finally feel like I turned in a good bike split after some poor performances on the bike in both IM and shorter races – i.e.  I feel like my watts to speed ratio is back in line.  I am happy with my swim – both that I was able to find a very good draft, but that my swim fitness was strong enough to get me through a fresh water – no wetsuit swim that quickly.
I am disappointed in my continued inability bring my run to the table, and to execute as a whole.  I may not be able to run like Johnson, Iott, or Schnur – but I have run 3:1X multiple times, with a few of them being meltdown slugfest runs.  To run 3:39 twice in a row is unacceptable and leaves me with some questions:
Why am I shitting myself, and why am I feeling like my previously proven race day and regularly tested on long training day nutrition is not working as well as it has in the past?
Am I overworking myself causing a breakdown in the balance?
I believe I have previously read that too much electrolytes can cause GI issues – do I need to include less of them?
Are these GI issues contributing to the bike fade/etc?
Why am I experiencing power fade on the bike?
Pacing?
Fitness?

Could my fitness in terms of CP both on the bike and/or run not be what it was in 2011/2012/2013 even though field testing and training says the difference is noise – or that they are "stronger" now?
Did I underperform on CP tests back then vs. now?

Am I not riding outside enough to "multitask" adequately in wind/rough roads?
Why is my saddle position on race day intolerable compared to training?
Pad difference in race day kit?
Physical saddle position/tilt?
Bike posture between indoors and outdoors on race day?
Was IM Texas none of the above – and simply an example of "This is what happens when you live in Wisconsin and you race in Texas in May"?
I ask these questions not to denigrate my performance, but to create a problem solving framework to enable brainstorming, solicit feedback, and to create a non-panicked approach to the next 6 months to enable me to arrive at IMAZ with the form that I have displayed previously.
Finally – I really enjoyed the race in The Woodlands.  I was a little bummed at the work it took to get in some safe pre-race bike riding, but the atmosphere, course and experience was enjoyable.  I would definitely like to come back and race here again.